01/2016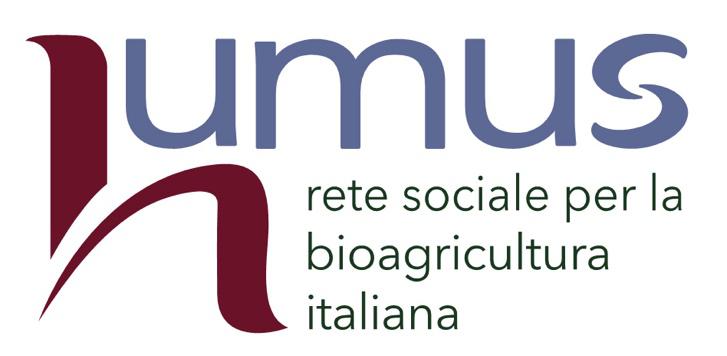 The HUMUS project on organic farming and bio laboratories is related to IFOAM - International Federation of Organic Agriculture Movements, supported in the Mediterranean area from AgriBioMediterraneo - regional structure of IFOAM. The humble beginnings of IFOAM – Organics International trace back to a meeting in Versailles, France in 1972. Roland Chevriot of Nature et Progrès envisioned the need for Organic Agriculture movements to coordinate their actions and to enable scientific and experimental data on organic to cross borders. The HUMUS project has been launched because of the rapid growing of organic farming and IT market growth was at about 20% in 2015. There is a risk of conventionalization and the risk is related to the presence of legal requirements of organic farming rather than sustainability aspect.
Στοιχεία επικοινωνίας
Τοποθεσία Via Santo Stefano 67
40125, Bologna, Italia
Ενδιαφερόμενα μέρη
Humus network is composed by:
"La Terra e il cielo" cooperative (organic pasta maker)
"El Tamiso" cooperative (organic vegetable maker)
"Con.pro.bio Lucano" consortium (organic cereal producer group)
"Rete utile buono e bio" cooperative (social reintegration by organic agriculture)
"Puglia Natura" consortium (technical support and organic producer group)
"Biolitalia" association (promoting organic products )
"Rete bio "cooperative (network on organic farms)
"Agricoltura biologica Calabria-ABC" (agriculture training centre )
"Carpem naturam " (producer organization ) 
University of Bologna – Consumption and Communication Department.
Στόχοι
The HUMUS project is a network of 10 Italian private firms (co-operatives, SMEs) established in Bologna the 4th May 2016 to promote organic, sustainable and ethics agriculture practices based on 4 IFOAM principles:
Principle of Health: Healthy soil, plants, animals, humans = a healthy planet;

Principle of Ecology: Emulating and sustaining natural systems;

Principle of Fairness: Equity, respect and justice for all living things;

Principle of Care: For the generations to come.
Furthermore, other specific Humus' principles are:
Sustainable development;

Equity of price and social and economic relations;

Social and territorial responsibility;

Product quality and food taste.
Humus main objectives are the definition of organic production methods, food transformation, responsible consumption promotion and all services linked to the agriculture. In addition, Humus aims at promoting the Italian organic identity and culture at international level. More specifically, Humus main objectives are:
Develop innovative systems for organic production and processing;

Improve organic certification through a multi-actor approach; involving farmers, supply chain actors and consumers;

Develop a new common standard (code of practice and a manual);

Closely co-operate with the private and public research institute to promote research and innovation.

Organize technical training courses to enhance farmers' / processors' know-how and practices.

Increase consumer knowledge, by providing them transparent and reliable information about organic supply chain;

lay the foundations for a long-term collaboration with other network and initiatives at national and European level.
Humus aims also at constantly establishing a community approach and participation: putting together systemic and specific features, watching at agriculture and territory as keys for sustainability. The constant improvement approach: full price transparency, full cost accountability, self-and participated assessment, community audit.
Νομικό πλαίσιο & Προϋπολογισμός
Partnership: currently 10 partners (SMEs; Co-operatives) in 6 Italian regions. Many pioneering initiatives in the IT organic sector.
Δραστηριότητες
The Humus network's specific focus of activities: soil organic carbon; biodiversity; carbon water and footprint; integration of migrants and marginalised workers; fight against criminality.
>Καινοτομία & Αποτελέσματα
Humes network innovation is made by: Techniques innovation: development of innovative organic production systems and development of common standards for practices. Stakeholders involvement innovation: close cooperation with private and public research institutions to promote research and innovation. Product innovation: improvement of organic certification through multiple actor approach. The outcomes are: 60 participating organisations to IFOAM ABM network periodic newsletter on organic farming, sustainability and agriculture events at regional, national and international level Outcomes which are strictly related to Humus: the actors which composes the network are already established and create a consolidated experience on organic farming.
Κύρια εμπόδια & επόμενα βήματα
The obstacle is about the access to technical and financial resources for launching the initiative. The next steps are: Develop a new private standard based on: ORGANIC 3.0 by IFOAM; SAFA version 3.0 by FAO: Find new partners; Under discussion: third part certification for open market access and price policy.
Περισσότερα για :
http://www.retehumus.it/